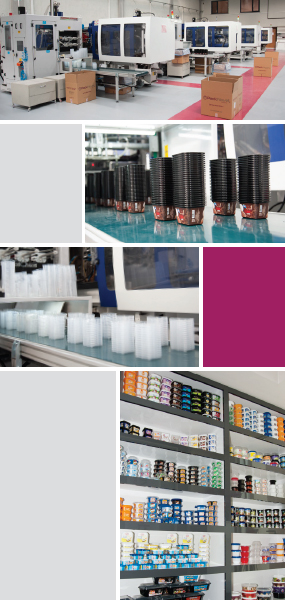 As we have started to get experience in 2006 in plastic sector Our core competence and experience at IML cups it turned to became as a manufacturing so the
Pack Novel
Company founded in 2017 as a manufacture company and started to export all over the world.
We are doing plastics boxes more different than usual to be different from other cups
Pack Novel
Packaging manufactures high quality injection moulded plastic packaging for food and non-food IML plastic products.
With our strong staff and professional team, we are the main plastic packaging manufacture of many industries, such as milk, cheese, cream, sugar, jam, chocolate, candy, ice cream, jelly, sweet, tomato paste, cosmetic, paint, chemical industries.
We always try to be unique, to give our customers a peerless experience.
Process last years is to deliver the most integrated IML solutions to support your business goal and enrich your brand message to the market on the time.
Our slogan is Let Your Brand Shine !
Our Vision :
Winning the trust of customers, the fastest-growing in the area, who take care of our quality work, innovative ideas are always self-improvement, is a company.
Our Mission :
Our priority is customer satisfaction, the highest quality products to use, followed closely by innovation to provide our customers, based on the needs of our customers and the type of request, regulating not mimic a company to be emulated.
Our Values :
- To be open to change,
- Outstanding work ethic and work honestly,
- Design for continuous development,
- Team work,
- Innovation,
- Customer focus